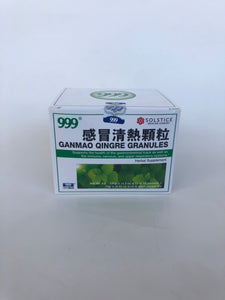 999® Solstice Medicine Company
Description
Supports the health of the gastrointestinal track as well as the immune, nervous, and upper respiratory systems.
Size 
Net Wt. 120g (4.2oz) in 10 packets
12g (0.42oz) in each packet
Disclaimer: These statements have not been evaluated by the FDA. This product is not intended to diagnose, treat, cure, or prevent any disease. We recommend that you consult with a Traditional Chinese Medical practitioner or physician before using any products or if you have any questions regarding your health.